During 2 months I used this Tinder bot that provided me 63 Whatsapp contacts of random girls.
Basically, the bot is a gamechat where the girls have to answer 9 questions correctly in order to get my phone number 😎
My system perform two operations:
Hit random likes (200 per day)
Answer questions to my matches
Example
Here's my profile photo (I focused on catalan girls, so all the texts are in Catalan):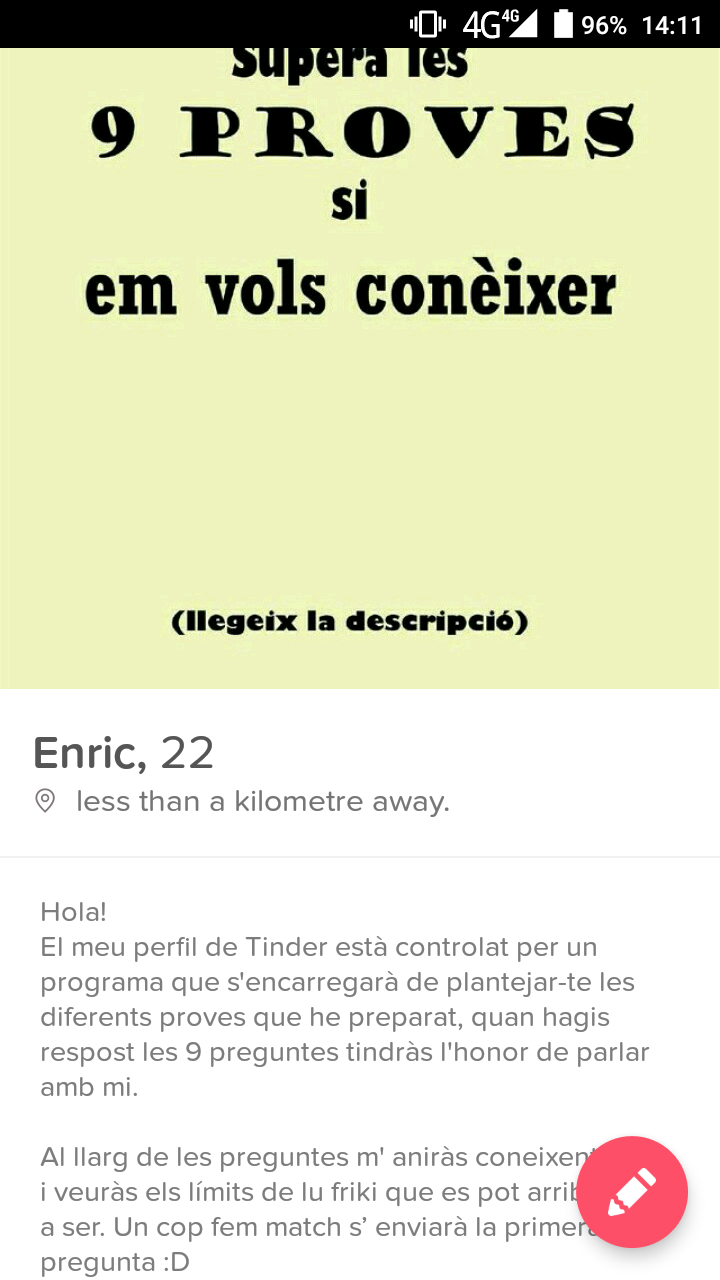 Basically, I present myself and explain the challenge.
Then, when the bot match with a girl, it send the first answer: Wich is the capital of Sweden?
And when the bot detects the correct answer (Estocolm in Catalan) it sends the next question: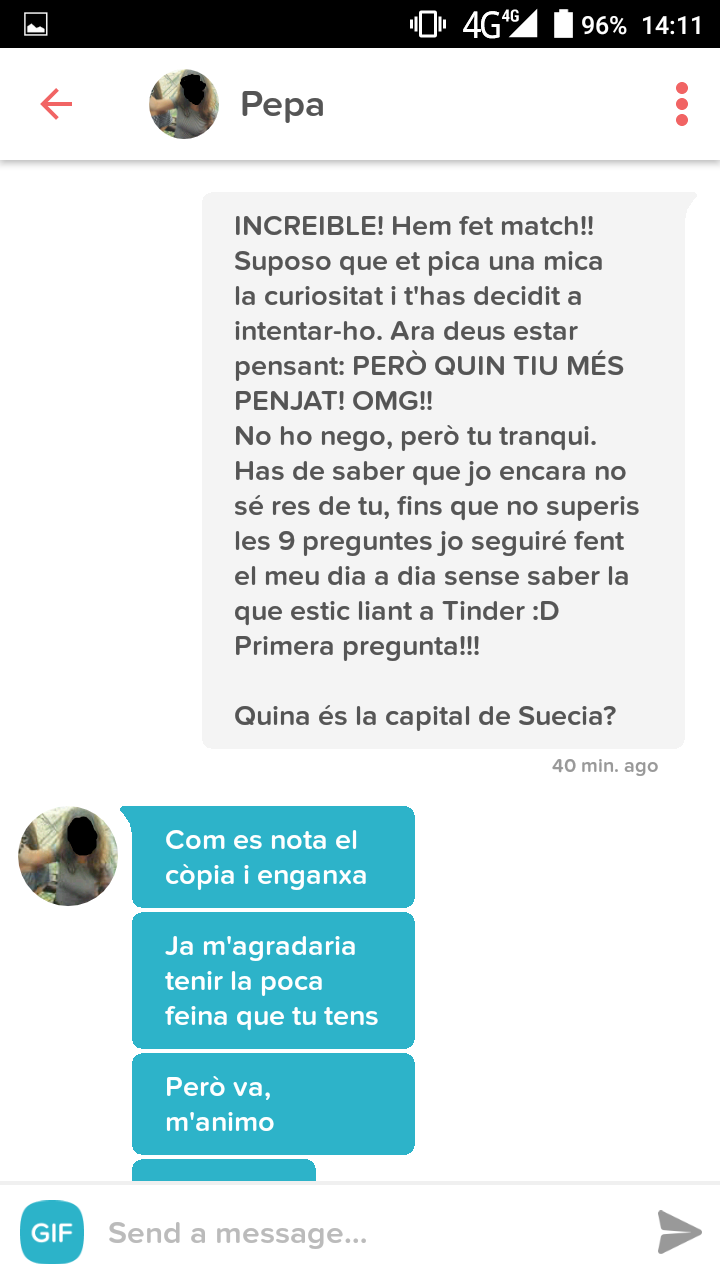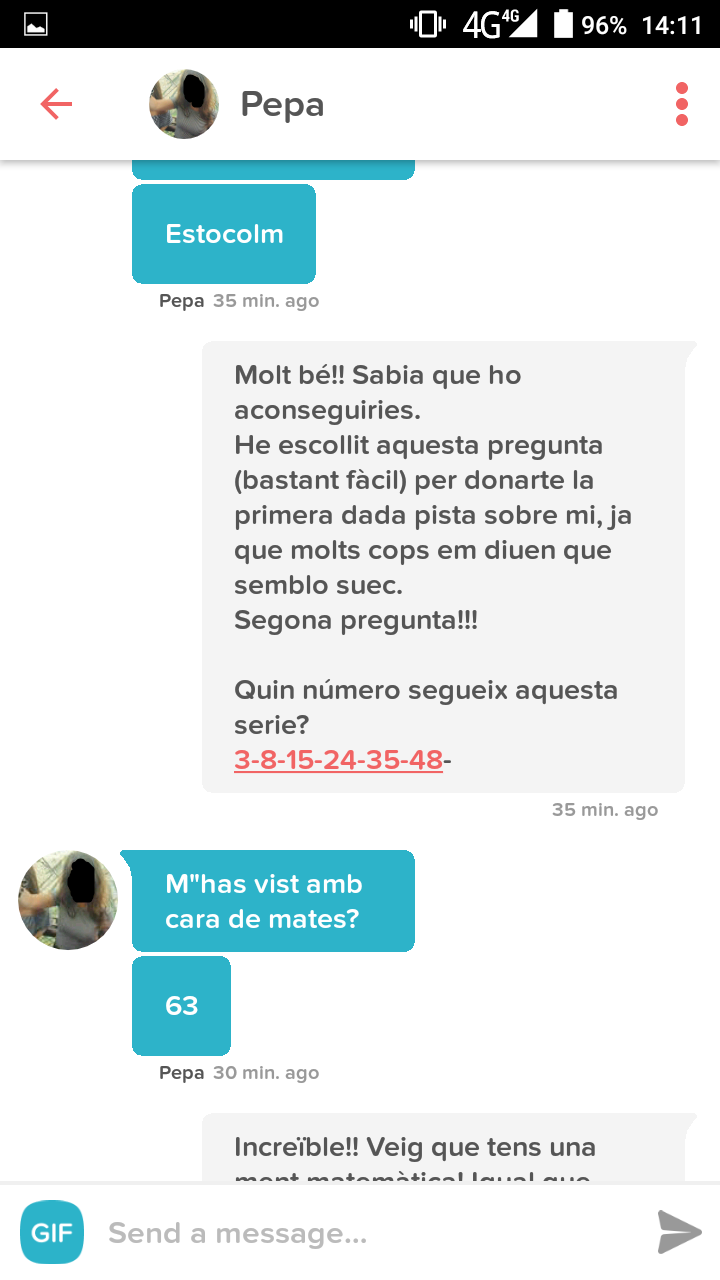 And so on…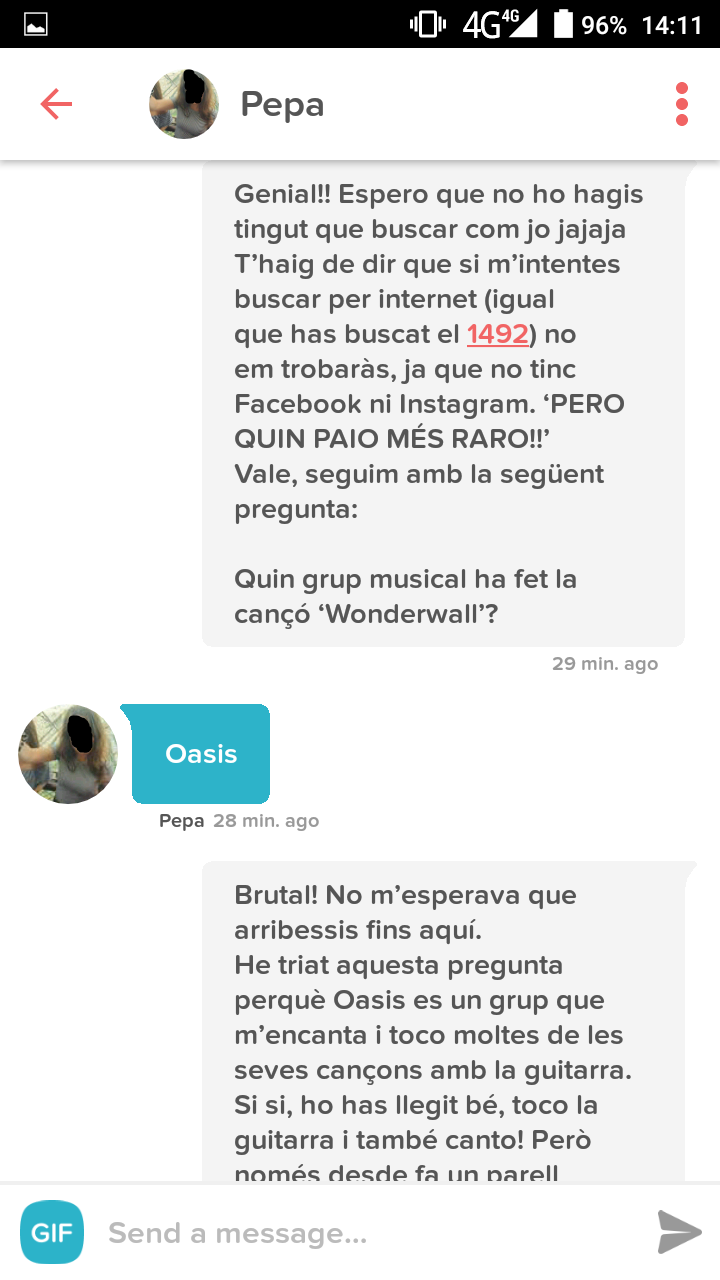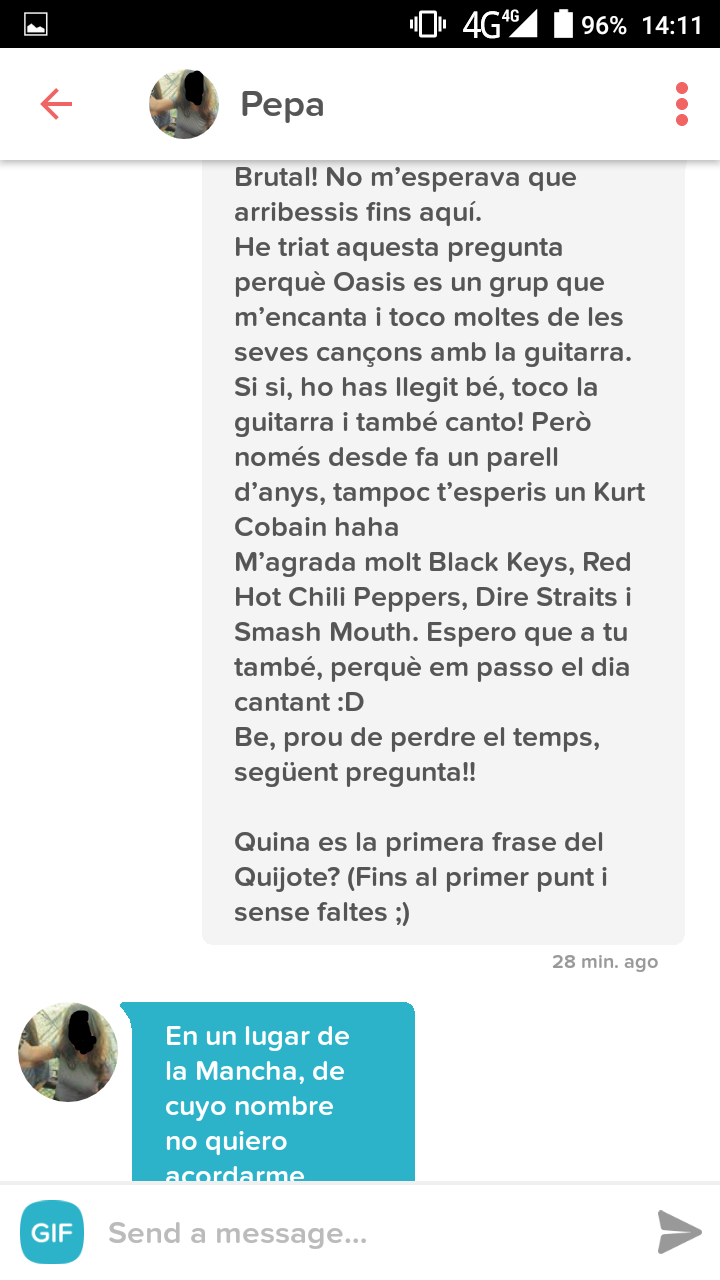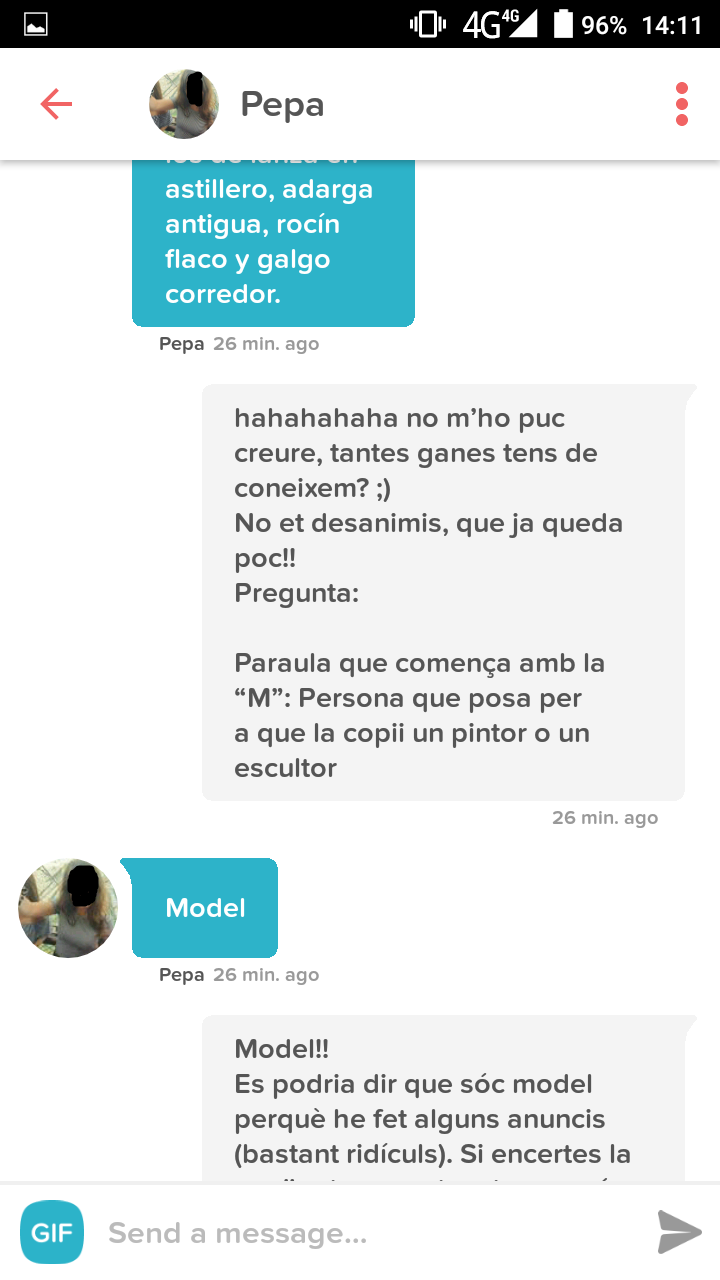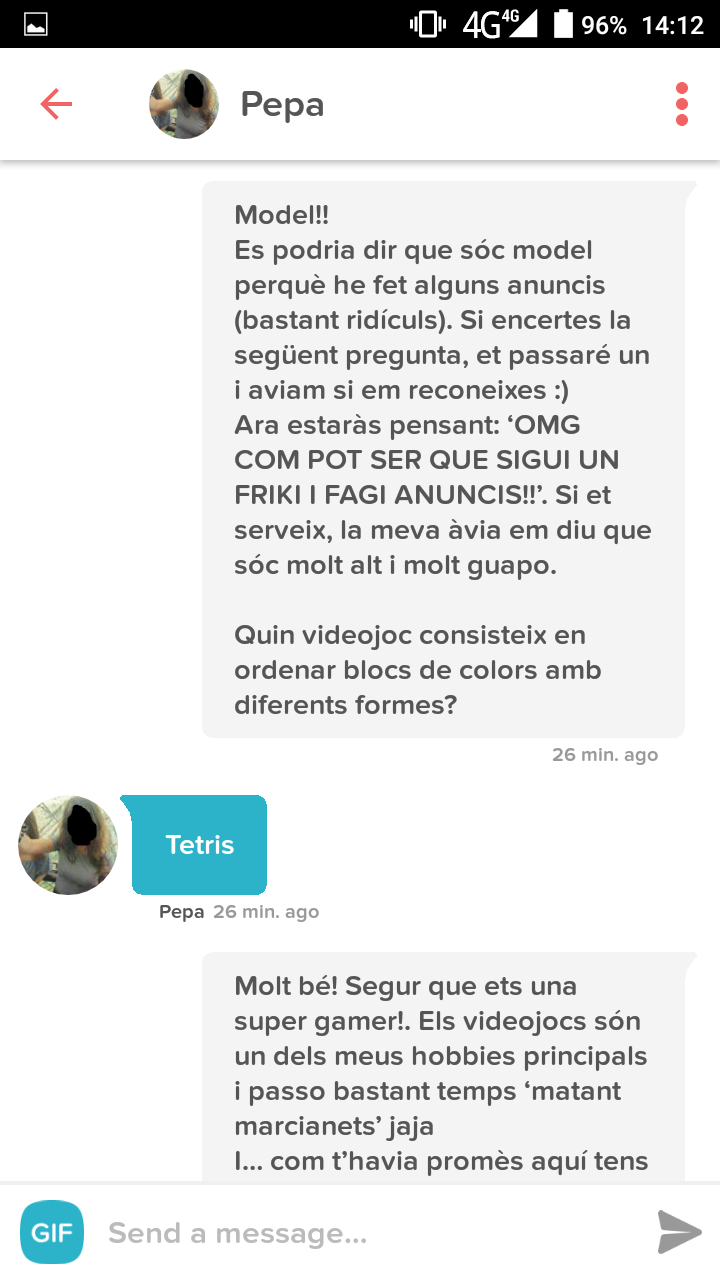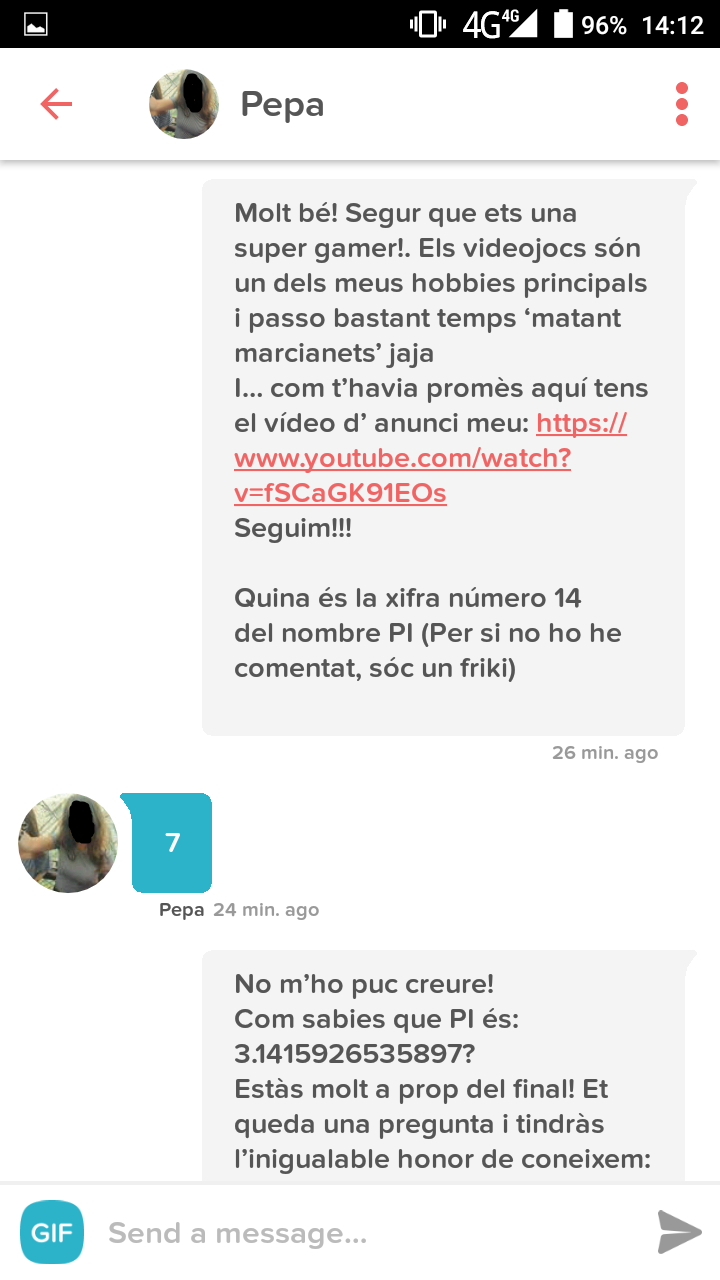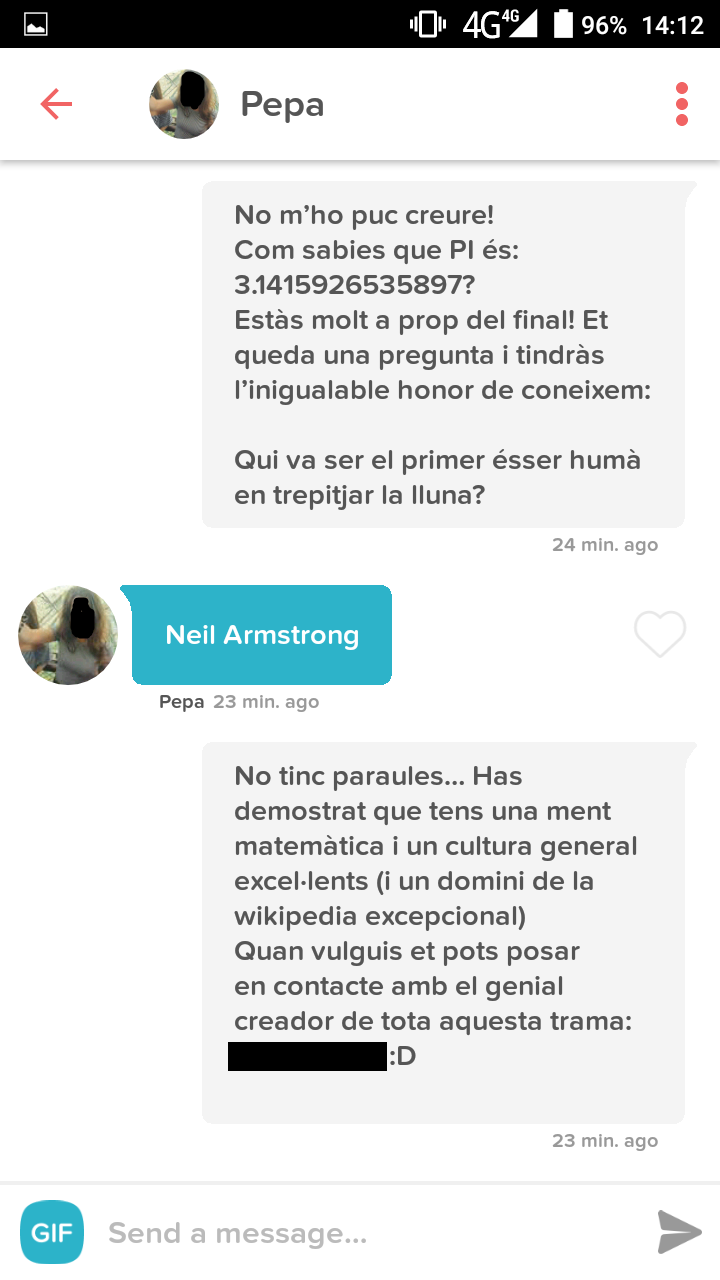 Wow! Finally the target complete all the questions! Now he is awarded wit my phone number, I hope that he chat me on Whatsapp… 😆
---
Integration with Telegram
I used Telegram bot that inform me of the new girls that complete the quiz: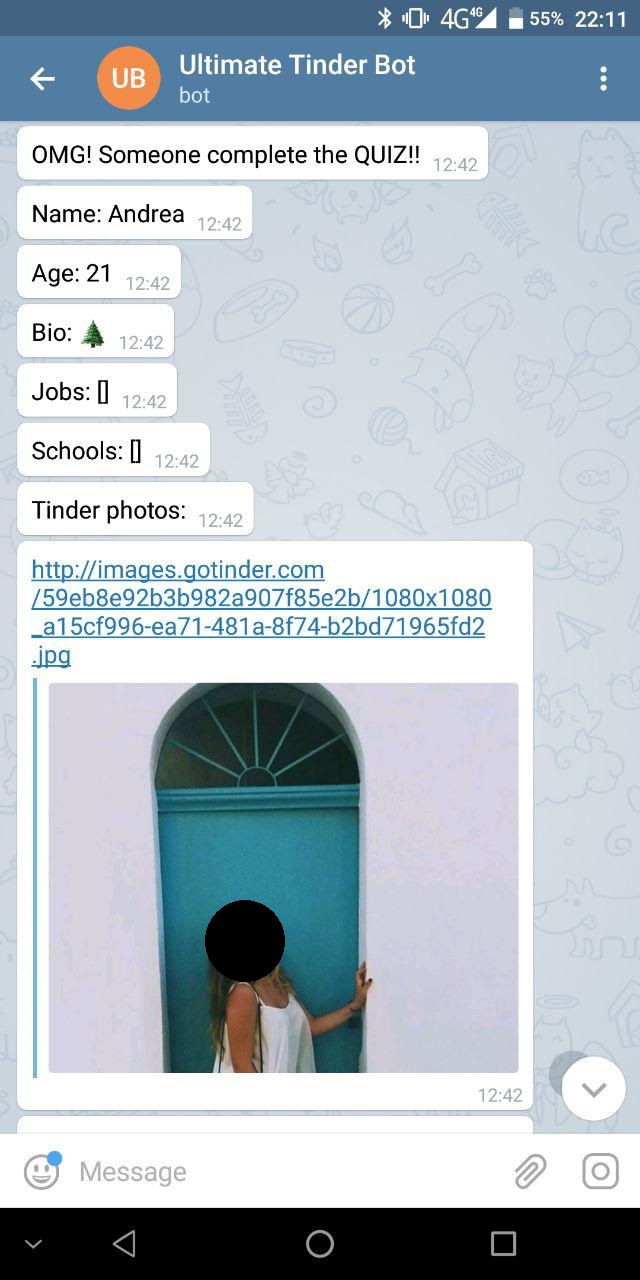 Infrastructure
In order to communicate with the Tinder API I used this Python wrapper.
The full system was deployed at AWS (Amazon Web Services) under a free tier machine.